OLD TIMES & NEW BEGINNINGS



Ecklunds

All photos on this page formerly belonged to Irene Reimers, with photographers unknown.
Circa early 1900, John and Mari Ecklund with children, left to right: Walfred, Arveda, Hattie, and John. John Ecklund (junior) was father of Verna, Mildred, and Carl
John W. Ecklund (senior) killed in horse/wagon accident in July 1900, when hauling wheat to Velva, ND.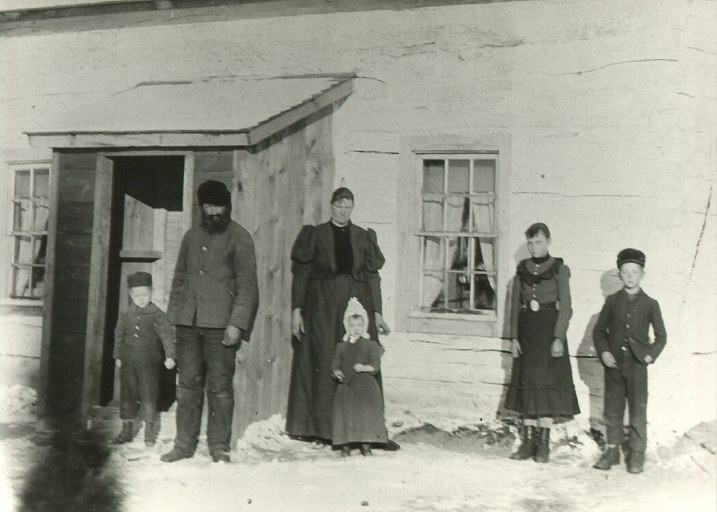 Early 1900 Walfred, John Ecklund Sr., Mari, Arveda, Hattie, and John Ecklund (father of Verna, Mildred, & Carl)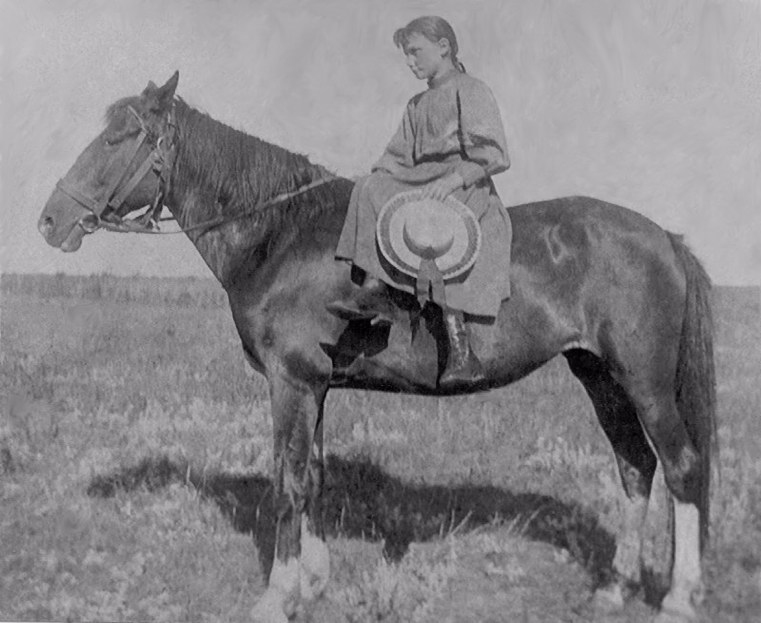 Hattie Blaca Ecklund Larson (16 years old), b September 26 1886, m April 1, 1903 to Louis Issac Larson, d July 12, 1929, at Elm Point homestead of heart attack in bed, as Irene Larson (home alone with Hattie) offered her a glass of water. Hattie was 42 years old when she died.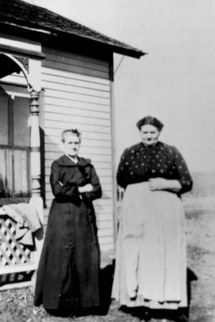 circa 1917-18 by front door of Ecklund home, Aunt Bess and Mari Ecklund

Mari b 8-5-1862 in Sweden, d 2-21-1918, m 9-14-1885 to John Ecklund, who d 7-5-1900

My guess is that the following picture was taken the summer of 1922. Chester Larson, who is being held by David Larson, was born July 4, 1921. Maybe this was a 4th of July and birthday celebration? This is a scanned negative, printed as a positive!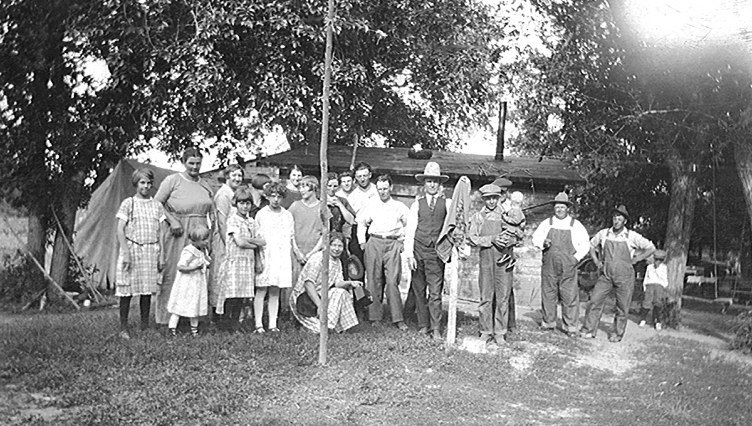 Note the tent! From rear across--Irene Larson Reimers on your far left (Donna's mother); next to her is Hattie Larson (Donna's grandmother); Irene Nelson; ?; Polly Nelson; ?; ?; John Ecklund; ?;Hans Nelson, in vest & hat; David Larson, with cap & overalls, holding Chester Larson; ?; ?;John Barlow, with hands on hips; Walter Larson (boy standing next to tree) Left front across--?; Adeline Larson Kost (married Arthur Kost); Barlow girl (Nettie?); Tillie Nelson; Hannah Barlow (kneeling)
I need help on identifications. Uncle Walt, do you remember any of these people? Who else should we know? Do I have any of them wrong? Was Grandpa Louis Larson the photographer?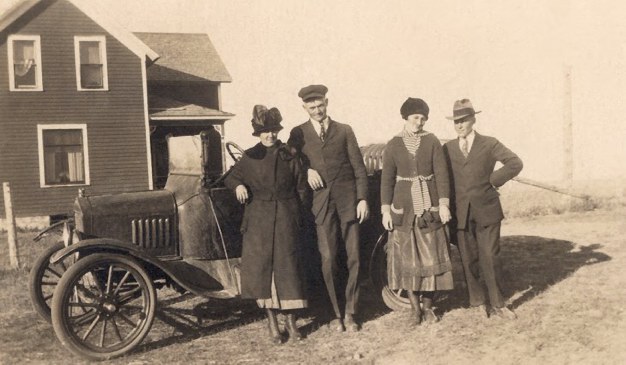 circa 1920-1922 Hattie & Walfred Ecklund (Walfred died 1922), Palma & Ted Soderstrom (married 1926, Ted died 1937) There is some question whether Walfred's name was actually Walford?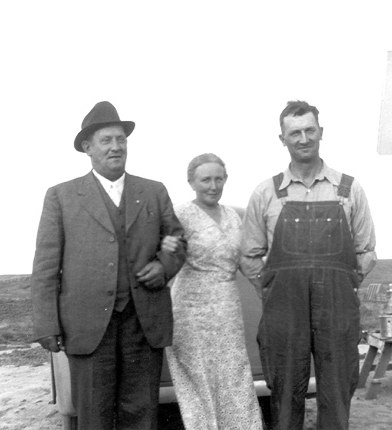 Circa late 1940s Half brothers: John Erickson ( son of John Ecklund & Joanna) & John Ecklund (son of John Ecklund & Mari). Ellen Anderson Ecklund (d March 1948), wife of John Ecklund on far right (parents of Mildred, Verna & Carl)