Old Times & New Beginnings
|
home


Irene Larson Reimers Obituary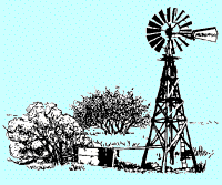 Birth - Monday, May 13, 1912

Death - Sunday, July 21, 1996

Age - 84

Bismarck Tribune, 07/24/1996

Irene Reimers, 84, Missouri Slope Lutheran Care Center, formerly of Skyway Park Village, Bismarck, died July 21, 1996, after a long illness. A memorial service was held Tuesday at Missouri Slope Lutheran Care Center Chapel, with the Rev. Jim Stenslie officiating. Burial will be in Birka Cemetery, Washburn.

Irene was born May 13, 1912. She was raised in the rural Washburn area known as Elm Point, across the Missouri River from Stanton. Her parents were Louis and Hattie (Ecklund) Larson. She attended country schools and was a member of Birka Lutheran Church.

The widow of Godtfred Reimers, Irene grew up on the same farm where they spent most of their married life and raised four children, Donna Bloomquist, Noreen Lavyrl Woolworth, Patricia Reimers and Harvey. They also helped raise six or more foster children, including Roger Owens, who died three weeks ago, and Charles Christman.

Irene was a 4-H leader and family historian. Over a 30-year period she hand wrote over 7,000 pages relating genealogical data, family history and stories based on the lives and times of her ancestors. Irene received recognition for one of those stores, which won the St. Alexius's Senior Citizen Writing Competition in 1987.

Irene is survived by three daughters and two sons-in-law, Donna and Bruce Bloomquist, Sedona, Ariz., Noreen Lavyrl and Gerald Woolworth, Baton Rouge, La., and Patricia Reimers, Chicago; one brother, Walter Larson, Paducah, Ky.; four grandchildren; and five great-grandchildren.

She was preceded in death by her parents; her husband; one son, Harvey; four sisters, Rose Larson, Lulah Carvell, Alice Larson and Adeline Kost; and three brothers, Clarence, David and Chester.

In lieu of flowers, the family prefers memorials to St. Alexius Hospice, American Cancer Society or Missouri Slope Lutheran Care Center. (Bismarck Funeral Home)