Catch The Spirit of Arizona Red Rock Country
home
|

WEDDING PHOTOS
(before and after)
Sherrian and Bruce married weekend 20 May 2001
Early Photos from Sherrian's earlier days
(Sherrian's Family--before B3, our eldest,
but now Bruce II's family and ours!)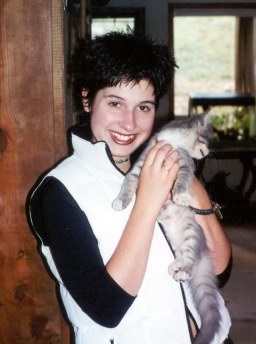 Carrie and Iris, her cat
Carrie (now 18) interests are in art, music, and beauty school.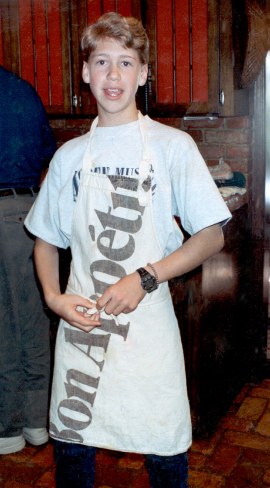 Hans (13 or 14?)
Hans (23 now) on his own and hoping to get his music (guitar) career established soon.
Lives in Tucson, AZ
Both Hans and Bruce II are talented in the kitchen.
Who says women are
the major cooks in most families?
Hans Hony ( a few years later). However, now he has much different look
(clean cut with short hair) and playing "Christian" music.
See my poem "Drives Without a Clue" about Sherrian,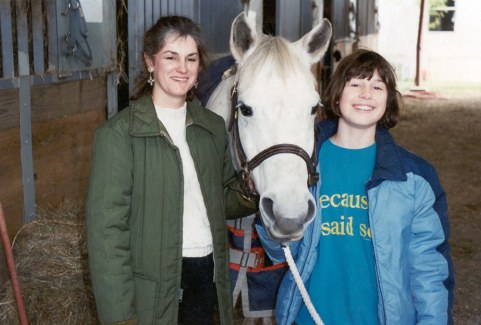 1994 photo of Sherrian, "Wishful Thinking" and Carrie
Don't they look happy? "Wish" was sold in 1997.
Carrie rode her in dressage competitions between 1990 & 1996.
Fraggle!! Cute, huh? I believe the family now includes four dogs and two cats!!
Sherrian looking serious (sexy)! Nice haircut. Not Carrie's effort--yet!?
------------------------------
click here to continue looking at pictures related to wedding
page two
Informal family collection taken by father of groom