Catch the Spirit of Arizona Red Rock Country
in canyon and rushing creek; before the treasures of wild life, clean air, and fresh water are mere memories for some people and part of Sedona's history for all the others.
Donna Bloomquist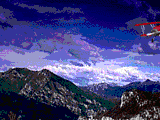 I hope you make a habit
of stopping by to visit and enjoy the many things
Sedona has to offer
Rockydl says:
WELCOME
Contents
To see photos and read stories about our grandchildren &
others who shall remain more private than many of the rest of us,
This web site is a personal collection of pages telling something about our backgrounds in aviation; appreciation of Arizona, its history, wildlife, safe and natural gardening, conservation, birding or bird watching, and movie making with list of many movies filmed in Sedona area. We are interested in genealogy, particularly our roots in Iowa and North Dakota. We have strong interests in Native Americans cultures (particularly of Southwest and Midwest). We enjoy collecting and taking photos, especially of our grandchildren. Reading, writing, and collecting books keeps our minds alert, part of the time. We love to share recipes, and information about health, especially newer ideas. We love learning more about USA's Western culture and history (cowboys, horses, early transportation, and stories about those early days).
Some of my original poetry can be found in the Red Rock Chapbook; and maybe, adventures shared vicariously on other pages, because of our son, Bruce's, love of skydiving, climbing, and hiking in Palatki, Monument Valley, and Stoneman Lake areas.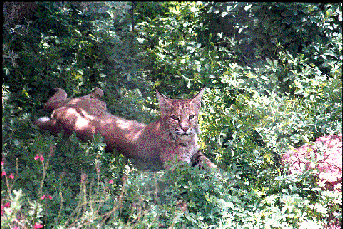 A backyard visitor
Updates
Last updated 1-21-2005

Look for local movie showtimes

Alana (four)now a preschooler
42 inches tall
Nate (thirteen) a 7th grader
and 5 feet 5 inches tall
My First Award, and from a web master, whose work I really admire.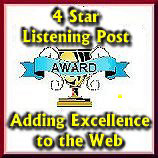 This is what he wrote:
"I was pleased to read your message in my guest book, and if we ever
visit Sedona again, I will be sure and look you up.
I visited your web site again, and looked at some pages I did not
examine on my first visit. I am very impressed with the things you
have done--very thorough and thoughtful.
I am sending you my award because I think you definitely increase
the excellence of the web.
Sincerely, Teman Johnson"
To communicate with me
My e-mail: tjohnson@elite.net
My Web Site: http://www.elite.net/~tjohnson
Just click on the 4 Star long banner above!
New counter since May 26, 2000
This web site with all its pages is the property of Donna Bloomquist ã1999-2005
All photos taken by Bruce or Donna Bloomquist, unless credit is given
to someone else.