Nate's Meister Family
Nate was only a few weeks old when Peg became his second mom and number one nanny.
I had fun with this one in my imagination. The car was Dahlia's (Peg's granddaughter) in Pittsburgh: the scene was something this Grandma could picture in Red Rock Country!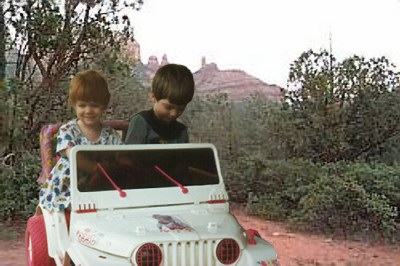 An imaginary visit to Sedona. Nate going for a ride with Dahlia
(actually, they were in Pittsburgh, PA, 1996)
------------
A warm summer day in Pittsburgh.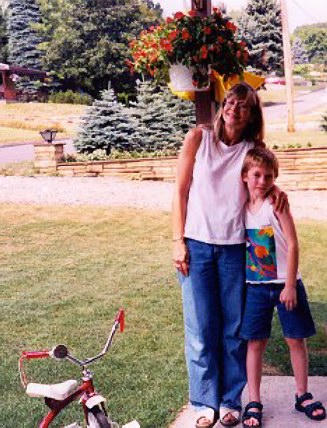 Nate with Peg, (Dahlia's grandmother)
July 1999 in Pittsburgh, PA (Photo taken by Meisters)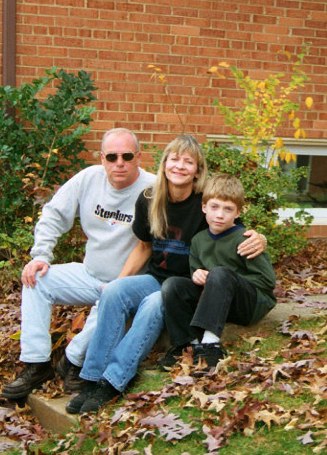 Peg & Paul Meister visiting Nate at his new home in Virginia in fall 1999
(Photo taken by Brian Bloomquist)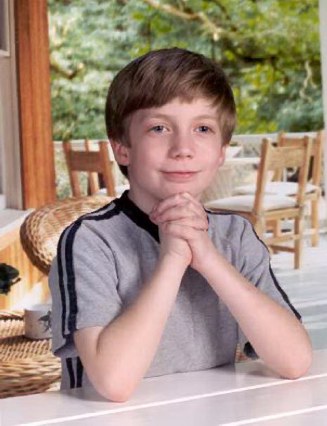 Nate posing for 2nd grade professional school picture in Virginia 2000
Nate is an excellent student! We are all very proud of him. Nate recently returned to Pittsburgh for visit with Meisters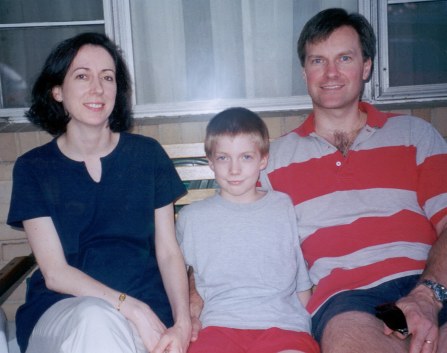 Laura, Nate, and Brian Bloomquist May 2000 at Meister home in Pittsburgh, PA;
and soon a Bloomquist family addition! We're researching girl's names. (photo taken by Meisters)