Marge Massa Visit
April 16, 1997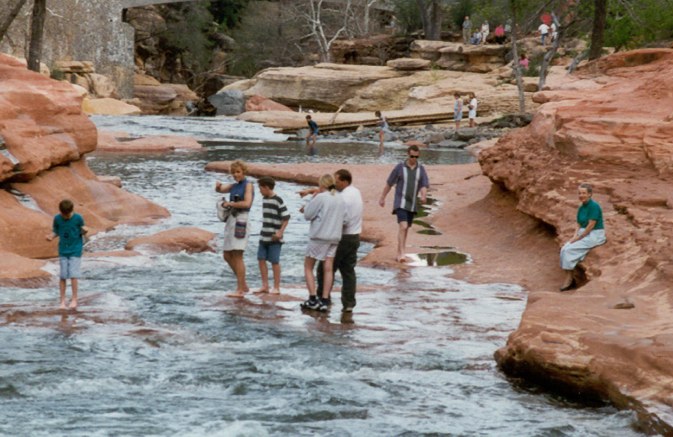 There's Marge over sitting on Slide Rock in Oak Creek Canyon. She was fearless. The rest of us were just watching everyone. We didn't know anyone in the water.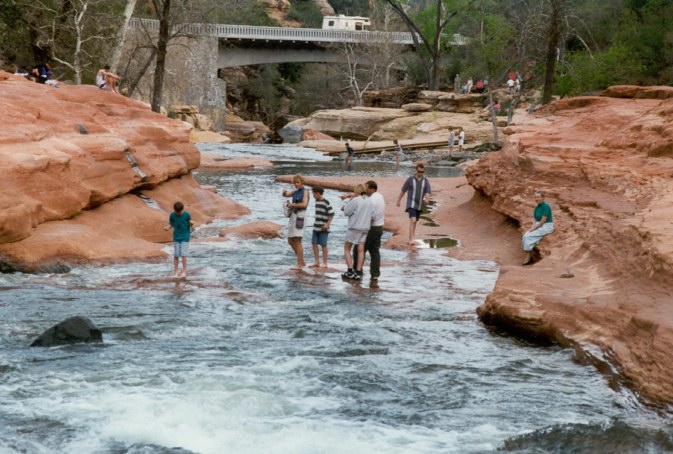 Same view but more coverage.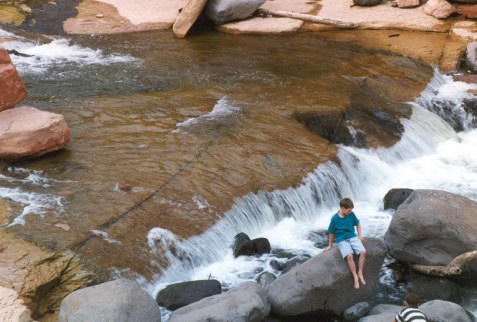 More Slide Rock beauty--no one we know.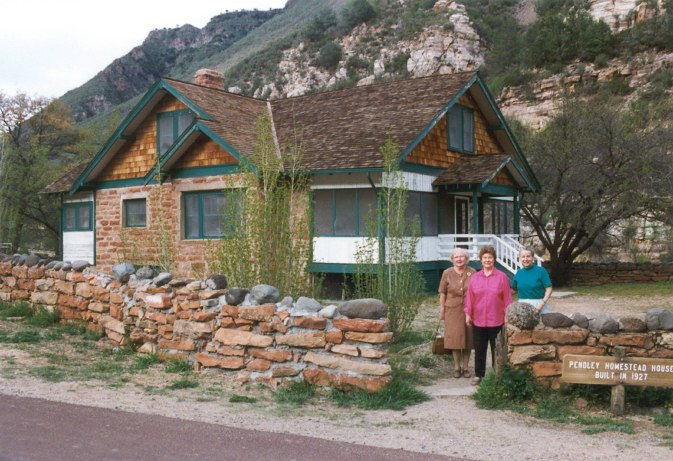 Norma Marquardt, Donna & Marge Massa. Norma traveled from Illinois with Marge. House in Oak Creek Canyon (built in 1927)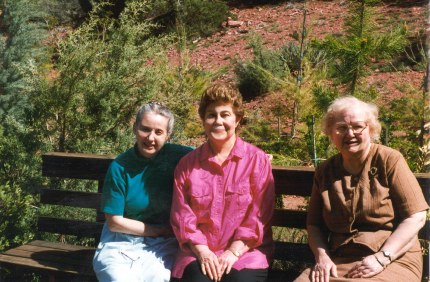 Marge, Donna & Norma in our backyard. Ugh! Where's the flash, Bruce?
Marge Vogel Massa and I were 55A nursing classmates St. Luke's Hospital in Chicago.